A quilt is a kind of bedding, which is a rectangular cloth with an area large enough to cover the human body. It is generally used to keep warm during sleep.
1. Comfortability
There's nothing better than cozying up under a warm comforter after a long day at work. We offer some of the most supremely crafted quilt covers to meet your comfort needs. The texture of cotton, the feeling of silk, the gentleness of Mercury.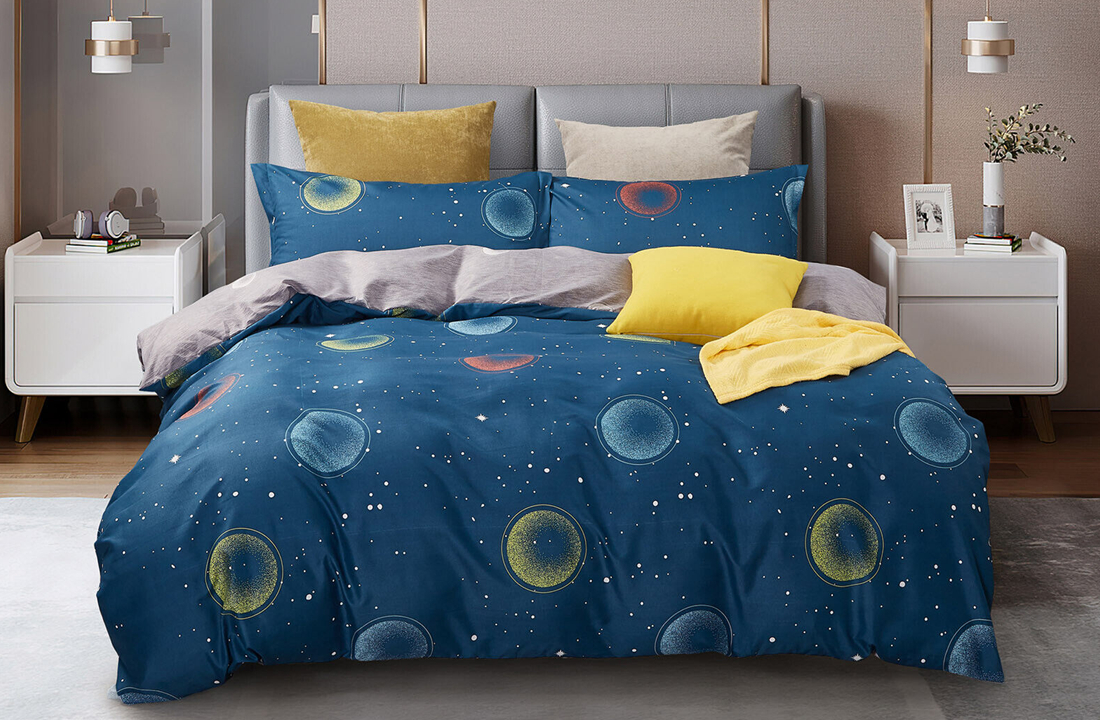 2. Style
Our comforters not only provide complete comfort to enhance your comfort but also elegant styles to complement your mood. This a great opportunity to get creative with your bedding and introduce pattern, color, and texture to create a cozy haven of comfort.
3. Collection
A good-quality quilt or duvet is all you need for a good night's sleep. Whether you're looking for a light summer quilt or a heavy quilt for cold winter nights, our collection has what you need. The summer collection offers a cooling effect – breathable weave cools and adjusts for a comfortable sleep whereas the winter collection offers a heating effect. However, we also provide an All Season Comfort collection which has a warmth level of three to four blankets.
4. Reducing Allergy Attacks
Every kind of quilt has its advantages and disadvantages for people of different seasons and different physiques. Hypoallergenic, free from harmful chemicals, and ideal for sensitive skin, these premium quilts will hold their shape for years. At the same time, they are ultra-light to help you sleep better.
5. Size
Single, double, queen, king, and super king sizes…You will find one that suits your needs best.