Boho is an abbreviation of Bohemian, originally a French label for Gypsies. For many years, Bohemian has been used to describe the nomadic lifestyle of wandering artists outside the mainstream and was popularized by hippies in the '60s and 70s as an aesthetic representation of the free spirit. How to create a Boho Style bedroom by yourself?
1. Color Matching
In the color design, bright, and colorful are the typical characteristics of Bohemian style, which can bring people a great sense of pleasure, soothing our mood. If you want to use one color to reflect the feeling of Boho style, then directly with white as the main color of the wall, never make mistakes.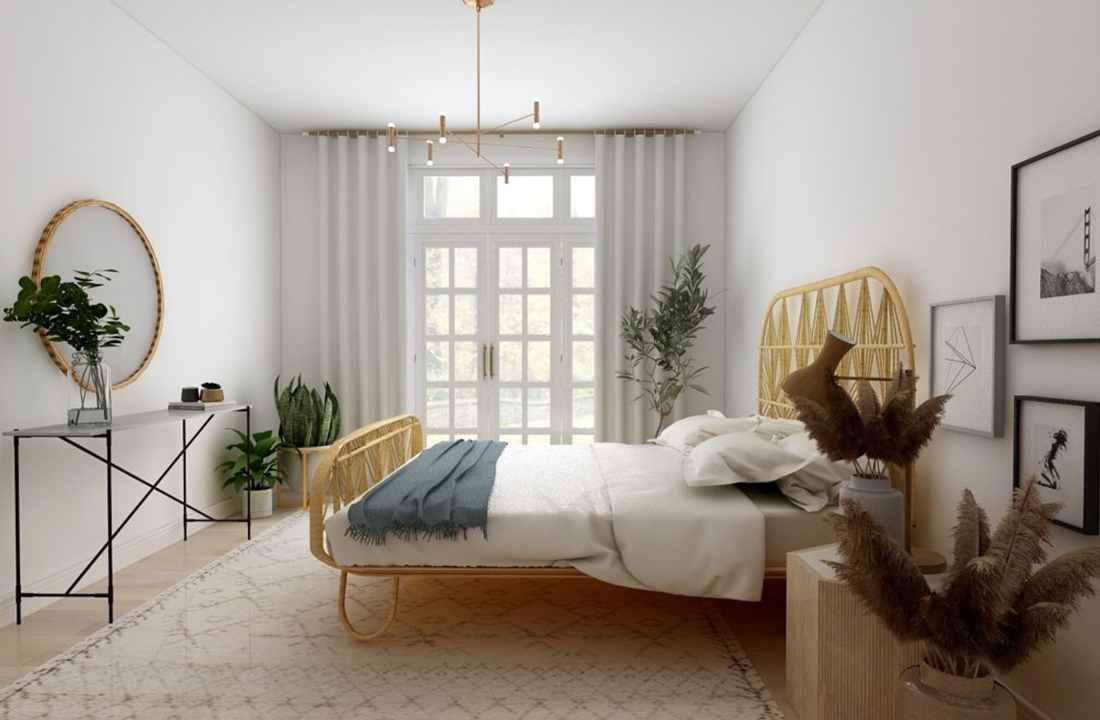 2. Flowers And Plants
The biggest characteristic of the Boho style is to show freedom, Bohemia, and the yearning for nature, and the flowers and plants element is just the best representative of nature, so they must have it.
3. Woven Articles
Woven fabric is the most representative element of the Boho style, which is not only the characteristic of the Bohemian nation but also the importance and inheritance of traditional skills.
4. Element Of Metal
Metal elements are also one of the necessary elements in Bohemian style, such as classical metal table lamps, artistic metal vases, or practical and beautiful metal tables and chairs, which can play a finishing effect on the whole space, and even reveal a sense of luxury.
Precautions
The elements in the same space should not be too much, and the best choice of furniture, is a classic simple design.
Conclusion
The Boho style is a very popular home design style in recent years
Lattice. Incorporating natural elements and matching wood furniture, it is much warmer than the minimalist style. The homeowner can escape from the noise by being in the middle of it
Take off to relieve anxiety.